Beggs vs Henryetta

TODAY IS A FAST FRIDAY!


2nd Round of Hot Spots Available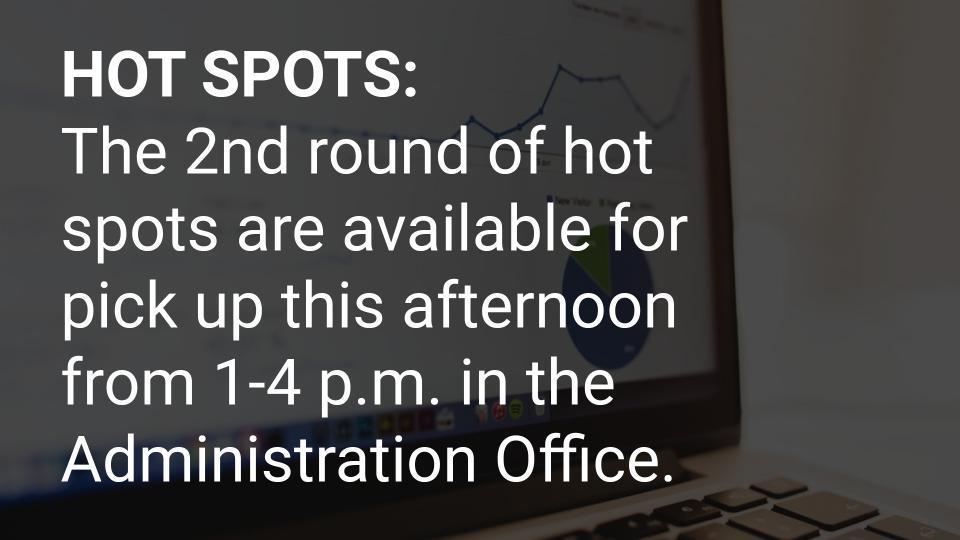 Neon night!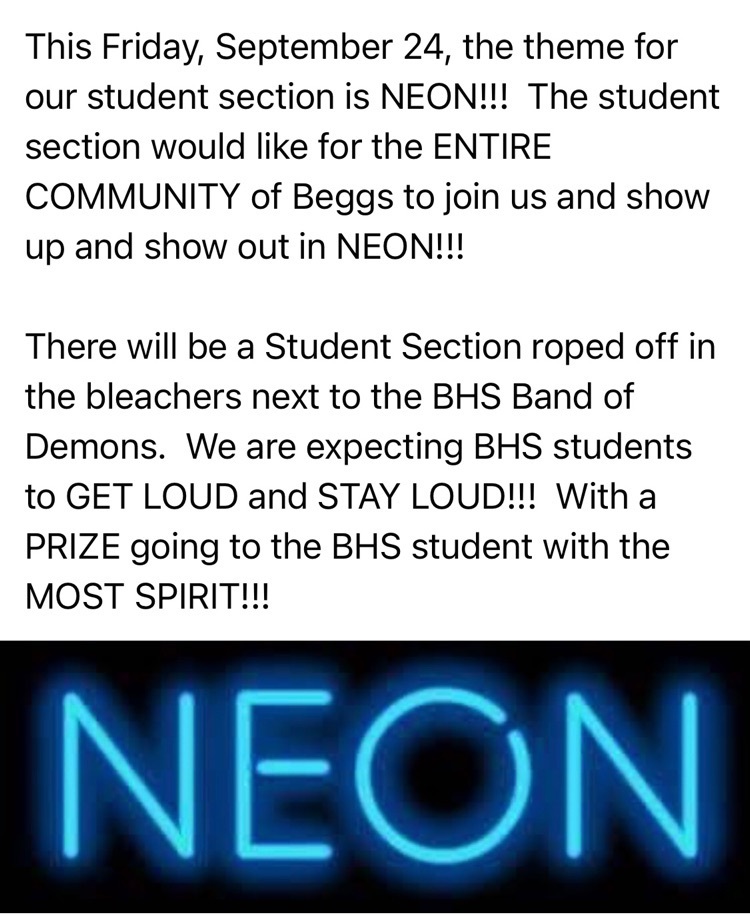 Still accepting applications.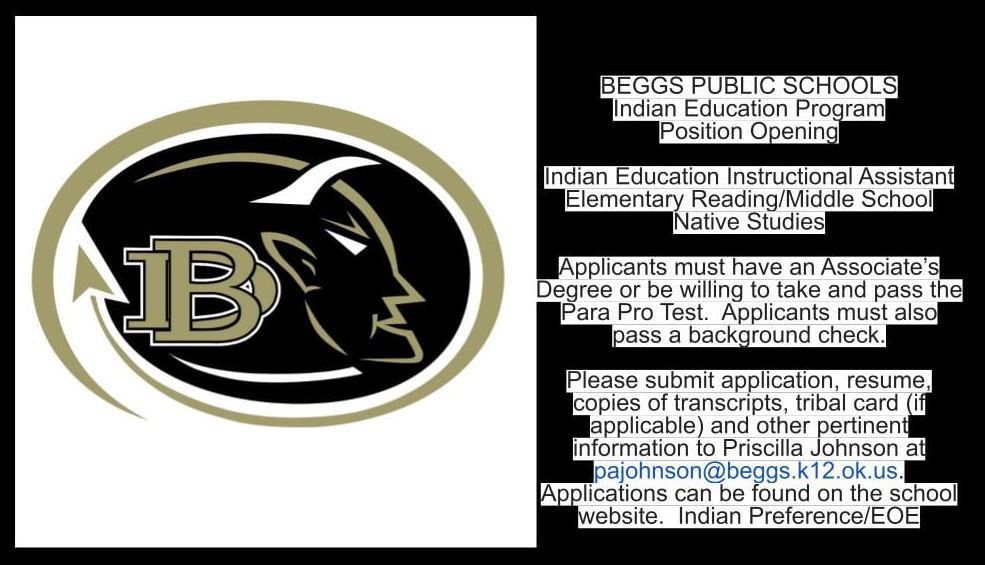 The hot spot application has been reopened until the end of the day on Thursday. Please fill out the application on Facebook or under the MORE tab on the Beggs Public Schools website.

DEMONS WIN!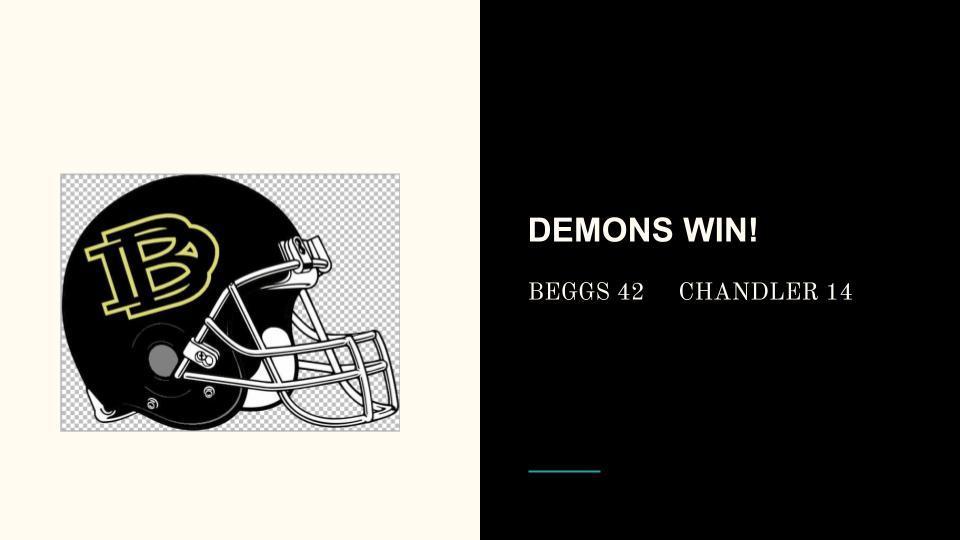 Golden Demons @ home tonight vs Chandler.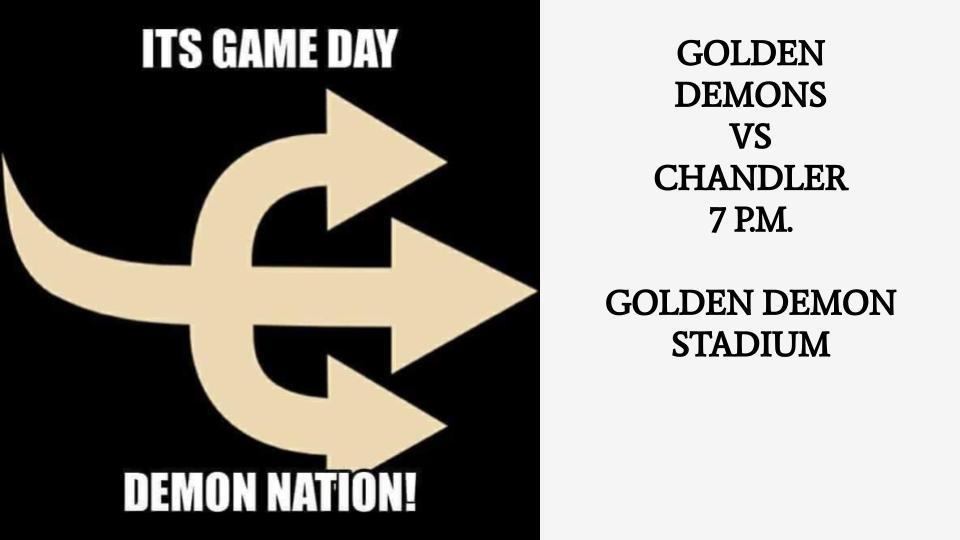 Thank you!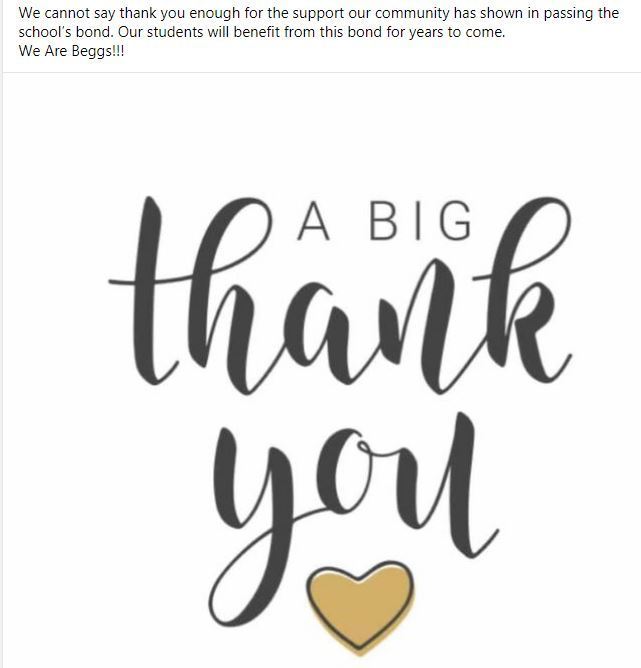 Did you vote today?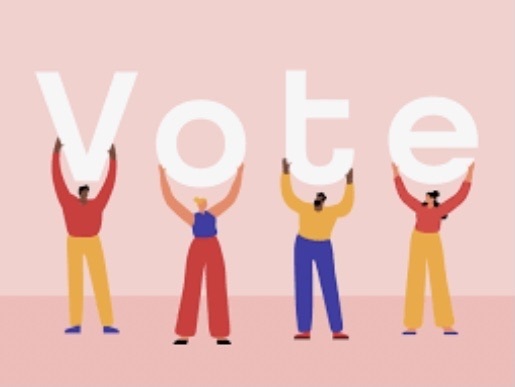 Don't forget to vote tomorrow.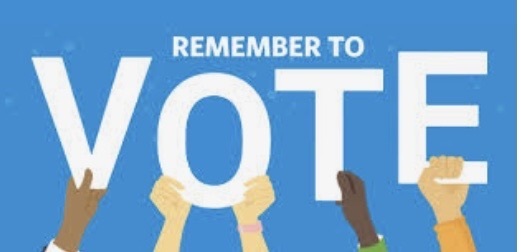 BOND ISSUE VOTE TUESDAY, SEPT. 14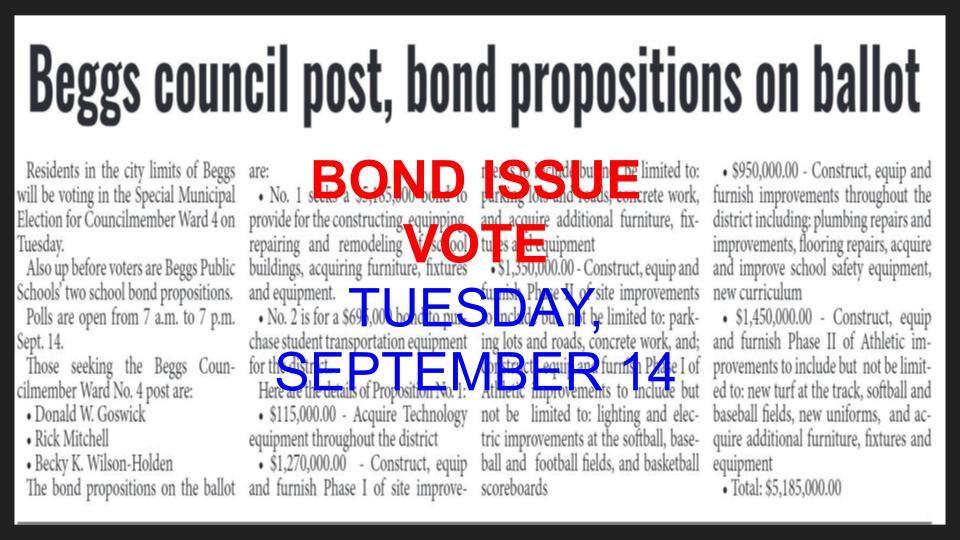 HOTSPOTS AVAILABLE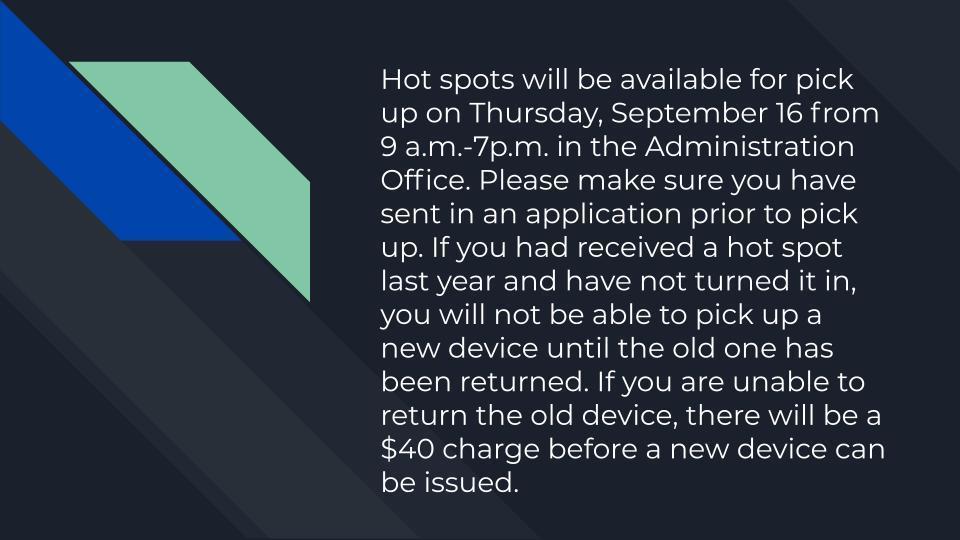 Deadline Sept. 17 to Order Jacket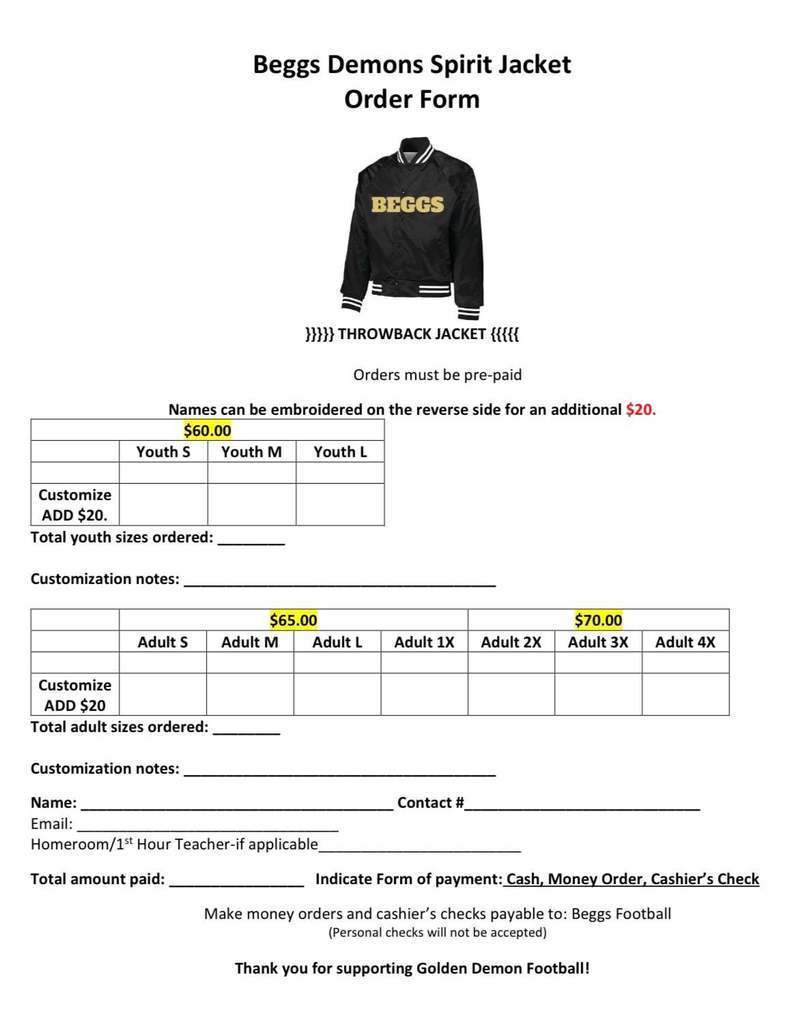 Best of Luck to our FFA and 4-H students participating in the Okmulgee County Fair Sept. 9-11.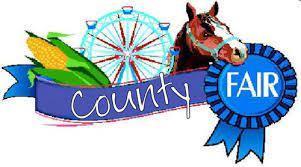 JOB LISTING

Town Hall Meeting Thursday

DEMONS WIN!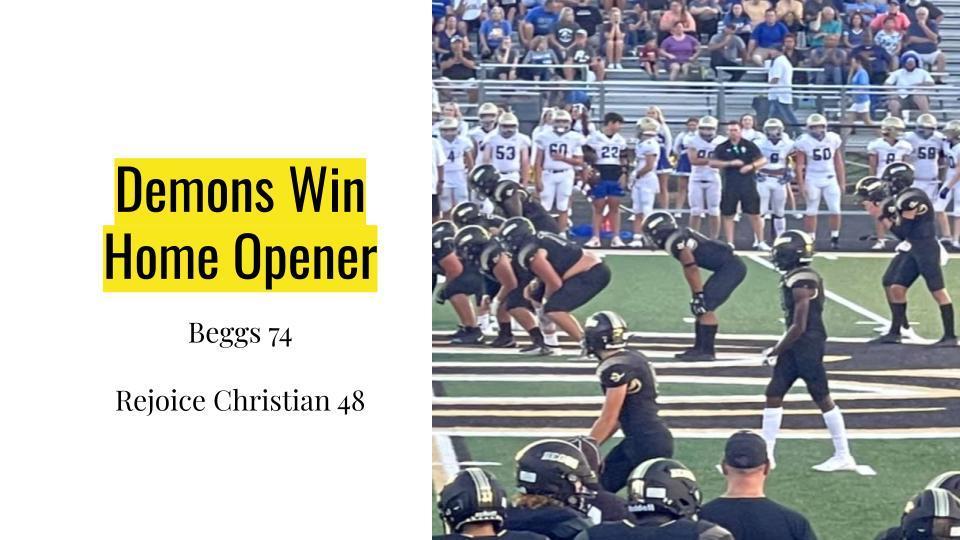 Town Hall Meeting Next Thursday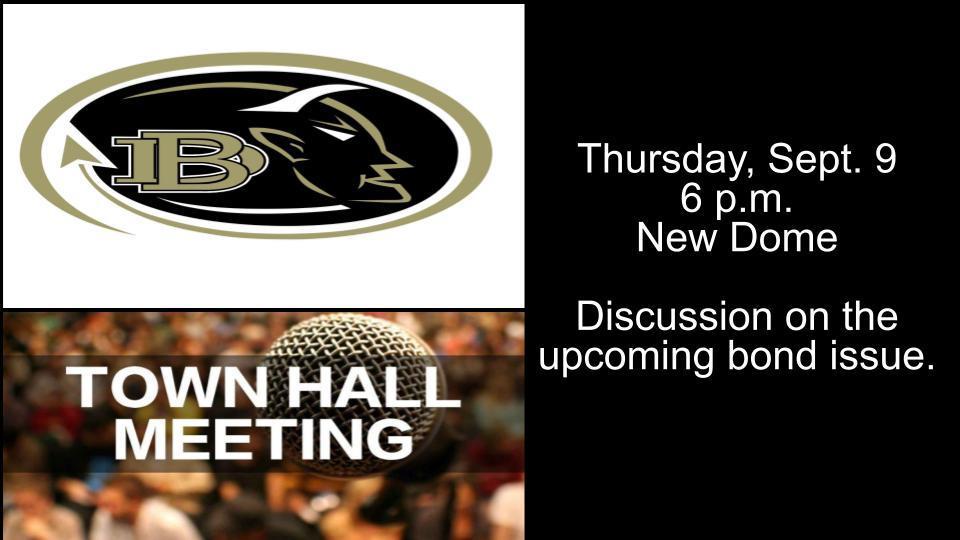 Beggs vs Rejoice Christian Tonight